Syrian Civil war started in 2011 in the months ranging from March to July. And in this war, there are more wars, basically wars within a war. According to Wikipedia, "The people want the fall of the government". The history of this war is although regarding democracy and political reforms in Syria, but now it turned to disturb humanity. War highlighted in international media with world asking for peace.
Are famous news companies concerned?
We can see many news channels reporting about Syria, but most of the time it's about ISIS only. Yes, that bastard terrorist group is also very inhuman and it should be removed from this whole universe. But the point is, just some rare ones are concerned about telling the world about this bitter inhumanity. From 2011, news regarding this war rarely came in India. while they're busy broadcasting some nonsense news. Most of my thanks goes to the online readers, volunteers who are spreading this news of war, asking for help from the whole world. Because, yes, this thing is meant to be known by everyone out there who can help.
The supporters?
Not even a single match or war can perform its motive without an opponent. This war from the Syrian government side is supported by Russian, Iranian government with Hezbollah. While the oppositions, the rebels are supported by Turkey, USA, and other Gulf countries. And yes, there are more, the fucking ISIS is also one of the players in between. The oppositions want the country's leader to withdraw while applying democracy in the country. And obviously, the country want them either to stop and run or dead!
Threatening facts
As of now, almost everyone knows whats going on in Syria. The innocents are being taken to death for no fucking reason(Yes, they want freedom and there's nothing wrong). We've some facts, thou little old but still great ones. From 2011, this deadly war took approx 346,612–481,612 deaths (as of December 2017) and made more than 7.6 million people to displace internally and 5.1 million to flew from the country. And these facts are only increasing day by day. We all see various pictures of various children dying there, But still we are quite?
Few images regarding Syria Civil War(This is threatening!) –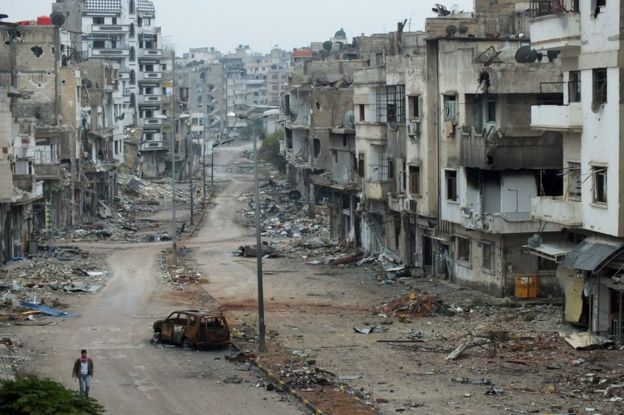 What is the world doing?
The country troops with supporters are constantly killing the citizens and in between, the opposition supporters are asking them to stop. United Nations has stepped in this, with US, Turkey, and other countries asking the ones killing to STOP. But who listens to the one willing to live with peace? There are many organizations from different parts of this Earth working for peace there, but they need support too. I can see my friends and various acquaints filling their stories with posts "Pray for Syria". Yes, prayers can be successful, but the people there need more support.
Let's fight with this " Worst Humanitarian Crisis" which is nothing about humanity from the war side and turn this Once heaven, into heaven again.
You can give your support to these organizations working there-
International Rescue Committee || UNHCR Refugee gifts
Fundraise for Refugee Children || Donate- Human Care Syria
Organizations working for peace in Syria
Syria, This World is with you, peace will re-generate soon!
Images Courtesy – Google Search!
Just a human being to serve this world.